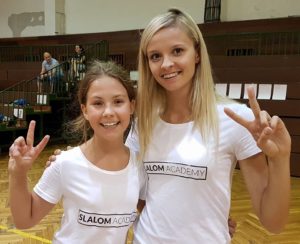 First competition for Slalom Academy was Freestyle Bratislava in Slovakia. That event was held 19th August, during that day skaters from Slovakia, Czech Republic, Hungary and Poland were competing in battle, speed and jump. Zosia "Baksy" Brzezińska was the representant of Slalom Academy and Klaudia Hartmanis took the role of Coach only.

Starting with speed slalom Zosia was fast and clean enough to get the podium, being 3rd amongst junior mixed category. First and second were boys from Czech.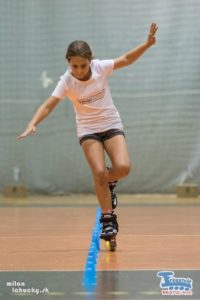 When it comes to battle, new runs and little stress made first run quite messy however with each next round Zosia was more and more focused and got to the finals. Where without stress did great job and finished competition on 2nd place.
That event was a great experience for our student and big success not only because of the medals but also because of winning the fight against herself and managing the stress, which is very difficult but important during competitions.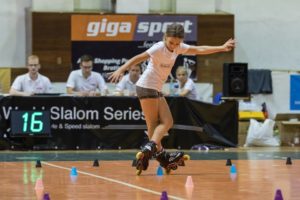 Unfortunately we didn't have enough time to sightseeing the city, but that is a good reason to visit Bratislava again hopefully on the next event.
Summing up it was great and successful trip with lesson learnt 🙂 One more time thank you to organizations and all volunteers that made this competition happen. See you next time 😉